services
quote or sample?
sending artwork?
Digital PrintBusiness Cards, Leaflets, Flyers, Brochures, Posters, Folders, etc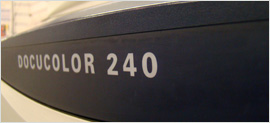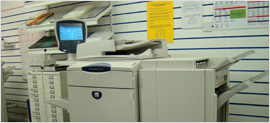 If you want a small number and/or need your printing extremely quickly we will print using our digital machines. NB If you require larger numbers or have a longer deadline it may be better to have your order printed on our litho press - please check one of the other pages on this site or phone us on 0117 987 4221.
We can often turn around work within the same or next day depending on out current workload. We will do everything we can to meet your deadlines - however short.
Our printers are new top of the range Xerox digital printers, calibrated to give you the top quality result you need, and we can print to your choice of stock from budget 80gm to luxury coated heavy stocks from 100 - 300gm.
Keep up-to-date with Bristol Copy & Print