services
quote or sample?
sending artwork?
Artwork & file preparationHere is a brief summary for checking your artwork.
•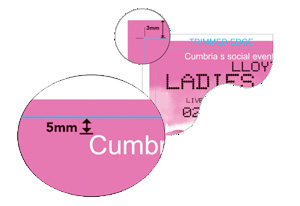 Convert RGB Colours to CMYK within your artwork files
• If bleed is required please allow 3mm on all sides of your artwork.
• Text should be inset 5mm from the trimmed edge.
• Ideally you should convert and send your files to us as a PDF.
The pre requisites are as follows -
• 300dpi resolution image files
• Text to be converted to paths.
• Transparencies need to be flattened
• "Overprint" need to be turned off when originating files
• Download pdf writing software here
Keep up-to-date with Bristol Copy & Print